Services
There are numerous methods employed currently to clean and restore old stonework, which is a far cry from yesteryear when everything was sand or shot blasted to within an inch of its life.
Nowadays we endeavour to be as least intrusive as possible, opting instead for gentler kinder methods Working on interior stonework poses different complications. A lot of the stonework has to be completed by hand, as it would be impractical to bring machinery or plant and/or chemicals indoors. We have extensive experience in the correct procedure and protection required for the safe completion of these projects. If you require any advice, please ask.
In the following services menu we elaborate on the different methodology we employ.
STEAM / WATER WASHING


We only use the latest Karcher steam machines, which as well as being the most cost effective also offer the greatest flexibility as they require no generator or outside power supply to run the burner. They are totally independent as they have their own built in generator. With a temperature range up to 150 degrees centigrade, they are suitable for each and every application. Certain projects and types of stonework do not require a steam wash and so we also utilise Karcher cold water machines. These are currently the top of the range machines and are ideal for small to medium projects. We utilise a great range of washers with a broad range of pressures and temperatures and are sure to have one to suit your particular project.
CHEMICAL CLEANING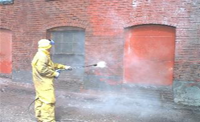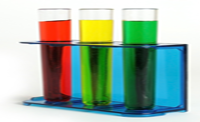 Chemicals used nowadays for the correct cleaning of stone have improved enormously over years. The brands we favour are Remmers Intachem and ProSoco Both of these manufacturers have devoted vast sums of money and man hours to develop the chemicals that we use now everyday. From acidic based to alkalyd based and everything in between.
ABRASIVE CLEANING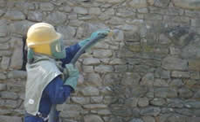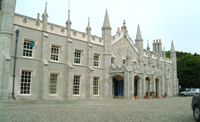 Abrasive cleaning covers a multitude, and unlike the past, harsh and hard abrasives are frowned upon. We normally use a calcium carbonate (chalk or talc) abrasive which coupled with extremely low pressures of typically 5 – 15 psi do no damage to the fabric of the stone. The abrasive machines we use are from the Envira-clean range, manufactured by Hodge Clemco in the UK, and have been specifically designed to work at these extremely low pressures. Normal abrasive machines sold today require a great deal of pressure to operate whereas we would use a softclean machine which can operate from as little as 3psi. Together with a specially sourced Atlas Copco Compressor from Belgium, you can be assured that all of the machinery involved is bespoke and suited solely to the task involved. This type of microblasting is not suited to every application but we can utilise it when required.
ALGAE & MOSS REMOVAL
Algae & Moss are an everyday occurrence when dealing with exterior stonework and we would have a great deal of experience in dealing with this problem. We can offer different biocide treatments from once off treatments to a new more popular solution of long life biocides. These effectively work over a long period of time by staying active on the surface of the stonework and can even be treated after application with a suitable water-repellent to help avoid further growth.
WOOD & ROOT CONTROL
There are a vast range of specialist root killers that we would use, and we can offer advice, if requested, on the correct combination for your specific project. We have completed several very large weed and root removal projects such as Athenry, Co. Galway, Historic Town Walls, Ballylongford Castle, Co. Kerry etc.
NEBULOUS SPRAY SYSTEMS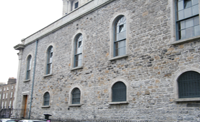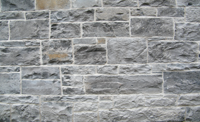 We can design, supply and fix a specific nebulous spray system to suit your requirements. Rather than flooding the area concerned, we utilise the latest pump and timer technology, which use minute amounts of water. The area is dampened slightly at regular intervals, rather that saturating the stone, which can lead to further complications. The period of spraying can be adjusted from every minute to every hour, depending on the requirements. The softened carbon staining can then be brushed or washed away.
GRAFFITI REMOVAL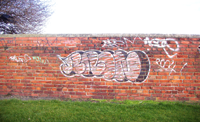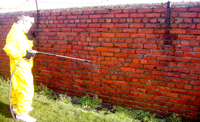 We can remove all types of graffiti from all types of stonework without damaging the fabric of the stone. A casual stroll around city centre Dublin, or indeed, any town or city in Ireland, will make it only too obvious how many bad examples of graffiti
removal are carried out. We employ the latest poultice technology in conjunction with a steam wash which invariably produces great results. We would be happy to provide you with a quote for the removal of graffiti and/or the ongoing maintenance of a heavily tagged area.
ANTI-GRAFFITI COATINGS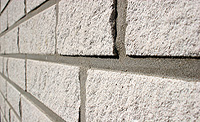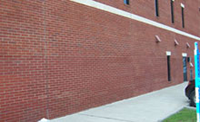 There are numerous coatings available for specific stone types on the market. A properly applied anti-graffiti coating should be invisible to the eye and should afford maximum protection. They work be tightening up the molecular structure of the face of the stonework and not allowing the pigments to penetrate fully. Several are also wax based which make subsequent removal far easier.
WATER REPELLENT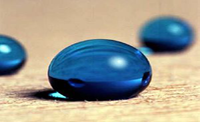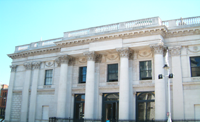 Modern water-repellents perform extremely well and all types of facades which have damp or damp related problems should benefit from a properly applied coating. Whilst they are expensive initially, a life span of up to 15 years make them an excellent long term investment. Further advice and completed projects on request.
STONE FLOORS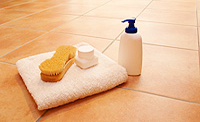 We have extensive experience in both the restoration of old stone floors and the cleaning and sealing of new build stone floors. We have restored old stone floors in practically every county in Ireland, and new build floors throughout Dublin and its environs. The projects completed are too numerous to mention but details can be provided, on request.
BIRD DETERRENTS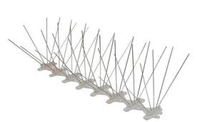 We can advise and supply everything from bird de-pigeonal spikes, to the latest in netting and stainless wire technology which we supplied and fitted to the Corinthian Capitols in City Hall, Dublin. Our Gallery also shows bird netting fitted to the soffit of Saint Stephens Church, more familiarly known as The Pepper Canister on Mount Street,
Dublin 2.